Lasik Pre and post-Operative care: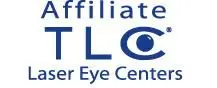 Laser vision correction (e.g., LASIK) is a safe and popular alternative to glasses and contact lenses, with millions of satisfied patients. You have many options for eye care, but LASIK has the power to change your life.
LASIK is a laser eye surgery that can greatly reduce or eliminate your need for glasses and contacts. In a brief 30-minute procedure, an ophthalmologist gently reshapes your cornea with a laser. The whole procedure is quick and provides very little discomfort. Most people even see well enough to drive the next day and return to work. To learn more about the LASIK procedure, visit www.LASIK.com.
LASIK eye surgery and another common procedure known as PRK is used to correct the following vision problems:
Myopia
Hyperopia
Astigmatism
Our office proudly partners with TLC Laser Eye Centers ® to provide quality pre and post-operative care for LASIK from a trusted provider for our patients. Through this team-based approach, a surgeon performs your procedure at TLC, and we continue your follow-up care. More than 2.2 million procedures have been performed at TLC in the last 20 years.
Your eyes are as uniquely shaped as your fingerprints. A free consultation allows you to find out if you're a good candidate for LASIK or a similar procedure. We can help you set this up, or you can visit www.TLCVision.com to schedule online. Ask us today if LASIK is right for you.
Dr. Probst's website www.lasikwithprobst.com